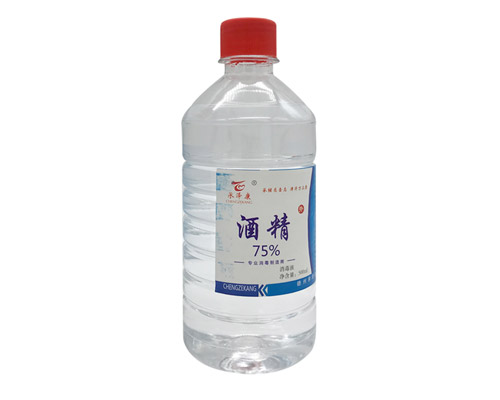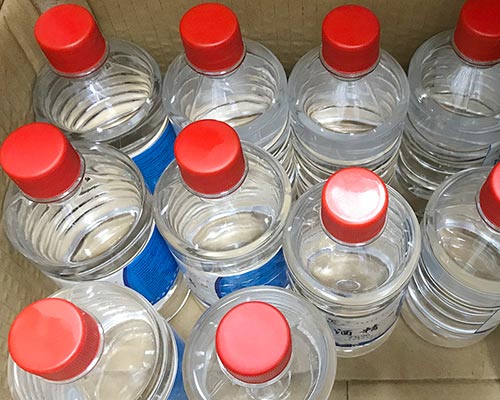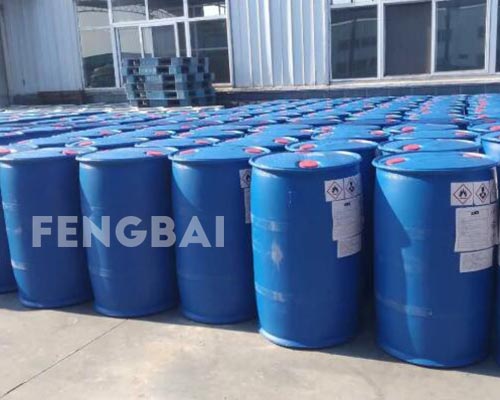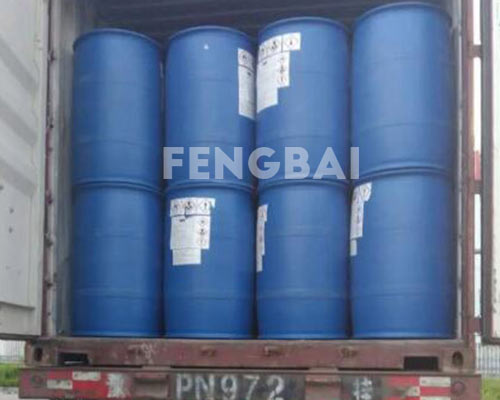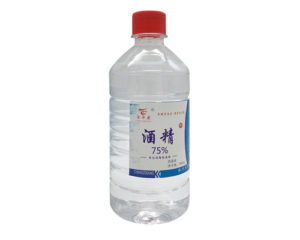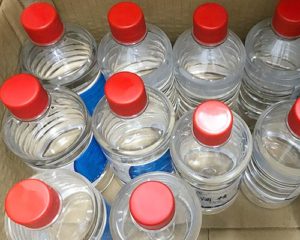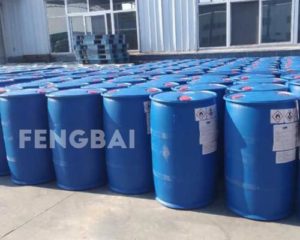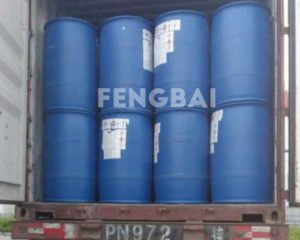 Product Name: Alcohol Disinfectant
Appearance: Clear & bright liquid
Classification: 75% disinfection
Chemical Formula: C2h6o
CAS No.: 12624-09-8
Hs Code: 2207200010
EINECS: 200-578-6
Ethanol, commonly known as alcohol, is a flammable and volatile colorless transparent liquid at normal temperature and pressure. There is a smell of liquor and a spicy taste. What's more, alcohol disinfectant has a wide range of uses. By the way, as a leading exporter and supplier in China, Fengbai can provide high-quality alcohol based disinfectant for you.
Ethanol can be used to make acetic acid, beverages, flavors, dyes, and fuels. 70% -75% ethanol is also commonly used as a disinfectant in medical treatment. Disinfection ethanol can be used to prepare acetaldehyde, ether, ethyl acetate, ethylamine, and other chemical raw materials. Besides, it is also the raw material for making dyes, coatings, detergents and other products. It is widely used in the defense industry, medical and health industry, organic synthesis, food industry, industrial and agricultural production.
Parameters
Unit
Specifications
Test methods
Alcohol strenght GL at 20 deg C
%v/v
Min 96
Alcoholmeter for GL
Ester (ethyl acetate)
ppm
Max 20
GLC
Aldehyde (as acetaldehyde)
ppm
Max 10
GLC
Acetic acid
Ppm
Max 10
GLC
Methanol
ppm
Max 30
GLC
Total higher alcohols
ppm
Max 90
GLC
Fuse oil
Ppm
Max 50
A0AC959.05-05
Appearance
 
Clear & Bright
Visual
Packing
500ml/Bottle;2.5L/Plastic Drum; 1000Liter IBC Drum; 200Liter Plastic Drum; 30Liter Plastic Drum; Requested by customer.
Why We Use 75% Alcohol Disinfectant
70% – 75% alcohol is most commonly used as disinfection. Because alcohol can absorb the moisture of bacterial protein, make it dehydrate, denature and solidify, so as to achieve the purpose of killing bacteria. In addition, it can inhibit the dehydrogenase and oxidase activities of bacteria, hinder normal metabolism to inhibit the growth and reproduction of bacteria.
Too high a concentration of alcohol (such as 99 percent alcohol ) causes the protein on the surface of the bacteria to solidify at once, forming a hard film. This film prevents alcohol molecules from further infiltrating the bacteria but instead protects the bacteria from death. If the alcohol concentration is too low, although it can enter the bacteria, it cannot coagulate the protein in the body, nor can it completely kill the bacteria. Therefore, 70% -75% alcohol disinfection has the best effect.
How to Properly Use Alcohol for Disinfection?
Medical alcohol disinfectant 75% cannot be sprayed in large quantities. Medical alcohol disinfection is a chemical disinfection method, and the effect of 75% concentration is the best. If the alcohol concentration is too high (for example, 99 pure alcohol), it needs to be diluted to about 75%, otherwise, it cannot effectively kill the virus.
Do not spray alcohol disinfectant on infants, young children or adults in a large amount. On the one hand, it should prevent alcohol allergy. On the other hand, it should be noted that the fire source and heat source should not be used close to prevent fire.
When disinfecting the surface of electrical appliances, turn off the power first and wait for the electrical appliances to cool down. If you use alcohol to wipe the kitchen stove, you must turn off the fire first to avoid deflagration. At last, if you are going to buy alcohol disinfectant, please do not hesitate to contact us online or leave a message below. Welcome to inquiry!