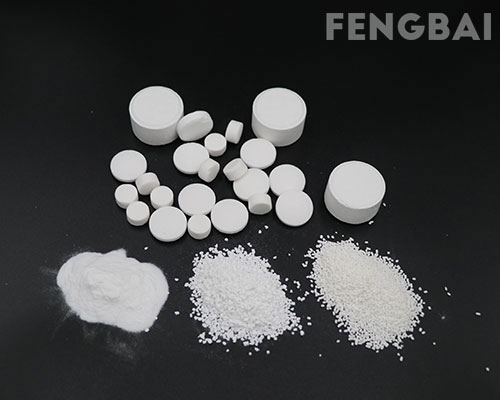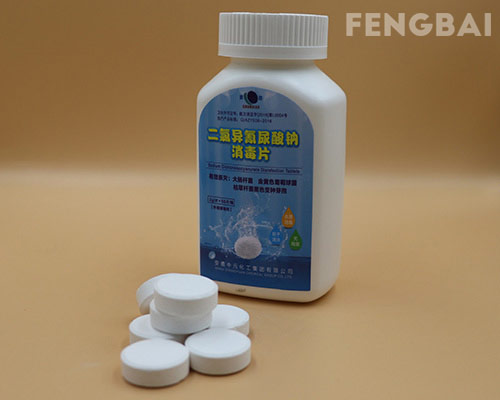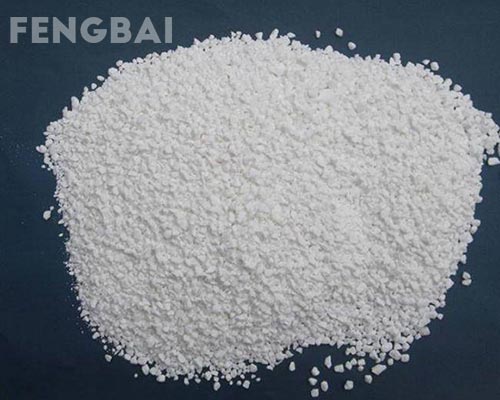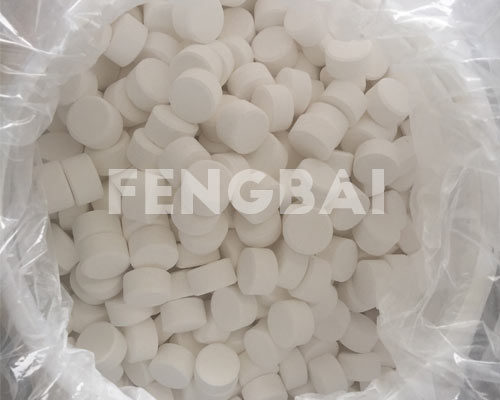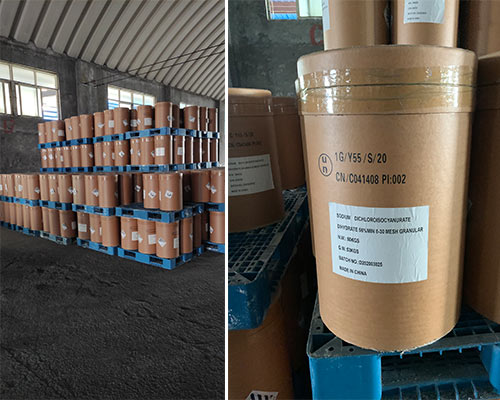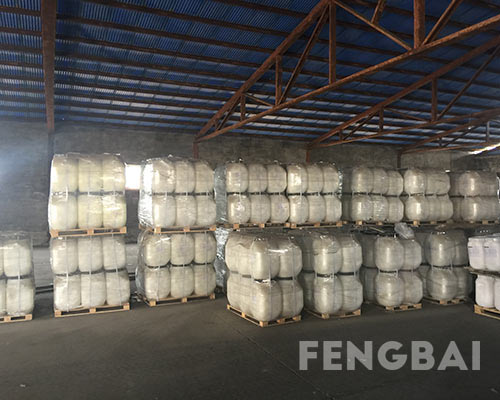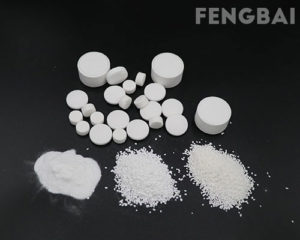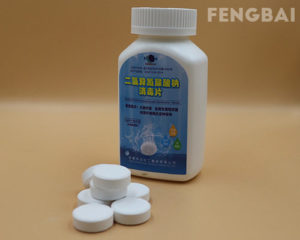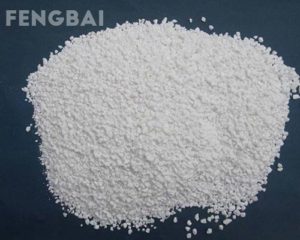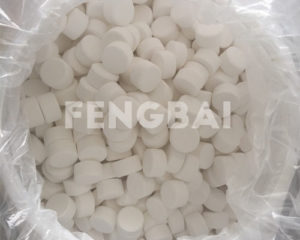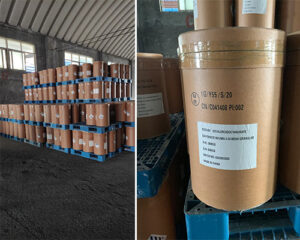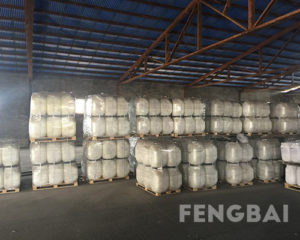 Name: Sodium Dichloroisocyanurate
Forms: Powder/Granular/Tablet
Chlorine Content ,% ≥: 56, 60
CAS No: 2893-78-9
HS Code: 2933692910
Molecular Formula: C3O3N3CL2Na
Molecular Weight: 219.94
Sodium Dichloroisocyanurate (SDIC or NaDCC) is a white grain with chlorine odor. It is a strong oxidant and chlorating agent, and also dissolves in water easily. In general, SDIC 56%/60% for sale in Fengbai is widely used as a disinfectant, biocide, detergent and industrial deodorant. And it also has a similar application with TCCA 90. Its mechanism of action is that it can release low concentrations of chlorine at a constant rate. As a leading manufacturer, Fengbai can provide high-quality SDIC powder/granules/tablets for you.  And we will give you the factory price. Welcome to inquiry!
Item
Sodium Dichloroisocyanurate Anhydrous (SDIC)
Effective chlorine content,% ≥
60
56
PH, 1% aqueous solution
5.5-7.0
5.5-7.0
Unsolvable matter %≤
0.1
0.1
Particle size
SDIC Granules (8-30mesh;20-60mesh); SDIC Tablets (20g; 5g;1g)
Packaging
25kg/pp bag; 1000kg/pp bag; 25kg/plastic drum; 50kg/plastic drum; 50kg/fibre drum.
Application of Sodium Dichloroisocyanurate (SDIC)
Disinfectant. SDIC disinfectant can be used in swimming pools, drinking water treatment, agriculture, tableware, hospital and other public places.
Desease prevention. Routine disinfection for fighting against infectious diseases, preventive disinfection and environmental sterilization in different places.
Industry bleaching or cleaning agent. SDIC chemical is suitable for bleaching textiles and cleaning industrial circulating water, and also to prevent wool from shrinking, etc.
Argriculture. It can be used as disinfectant for raising silkworm, livestock, poultry and fish.
Why Choose Fengbai Company?