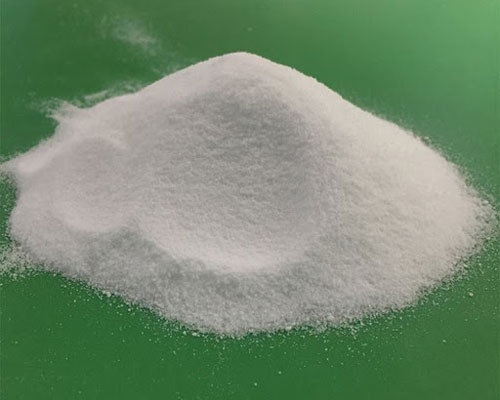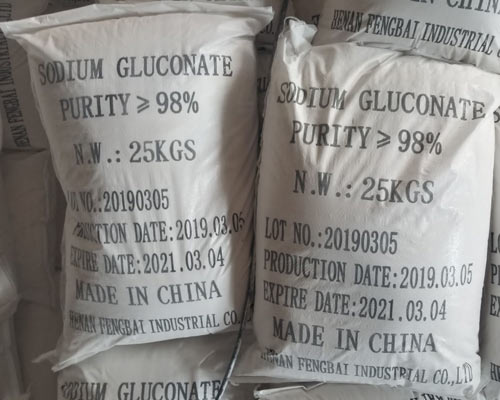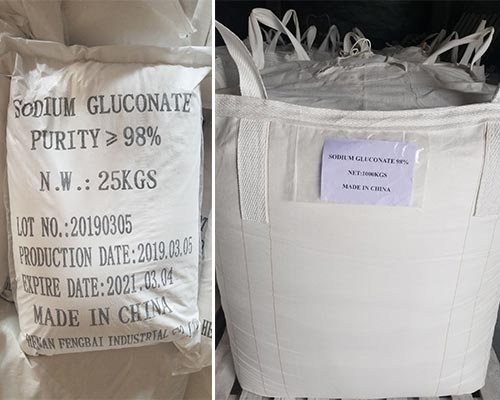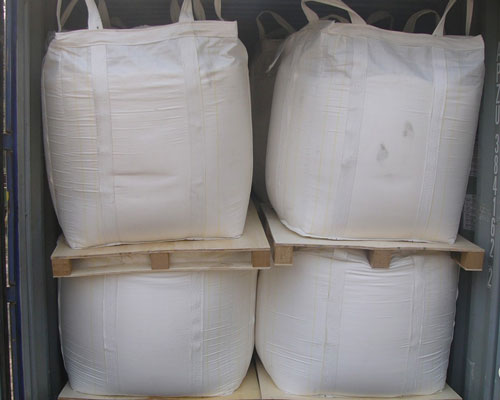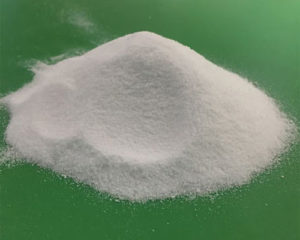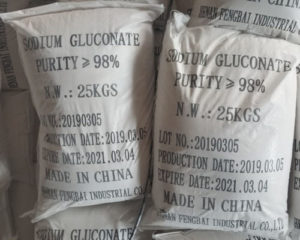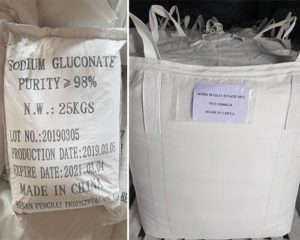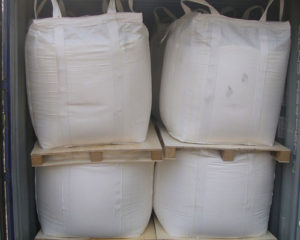 Product: Sodium Gluconate
Appearance: White crystalline powder
Purity %: ≥: 98% min
PH Value: 6.2~7.8
CAS No.: 527-07-1
HS Code: 29181600.00
MF: C6H11NaO7
Sodium gluconate is the sodium salt compound of gluconic acid. In terms of appearance, it is a white crystalline powder that is very soluble in water. As an important chemical raw material, sodium gluconate has a wide range of applications. For example, it is mainly used in construction industry, textile printing industry, metal surface treatment, water treatment industry, food industry, pharmaceutical industry, etc. By the way, if you are interested in our product, please contact us online any time.
Item
Standard
Appearance
White crystalline powder
Purity %
98 Min
Loss on drying %
0.50 Max
Sulfate (SO42-) %
0.05 Max
Chloride (Cl) %
0.07 Max
Heavy metals (Pb) ppm
10 Max
Reduzate (D-glucose) %
0.7 Max
PH (10% water solution)
6.2~7.5
Arsenic salt(As) ppm
0.2 Max

Packing & Loading

25 kg/PP bag, 26tons in 20'FCL without pallets;

1000kg/Jumbo bag on a pallet, 20MT in 20'FCL;

1150kg/Jumbo bag on a pallet, 23MT in 20'FCL;
Uses of Sodium Gluconate 98% min
Construction Industry. It can be used as highly efficient concrete set retarder and good water reducer for concrete, mortar and gypsum. Adding a certain amount of sodium gluconate to the cement can increase the plasticity and strength of the concrete, and has a retarding effect, delaying the initial and final setting time of the concrete. Besides, it can improve the strength of concrete.
Textile Industry. The sodium gluconate manufactured by Fengbai is widely used in the textile industry, such as for dyeing, printing, and treating the metal surfaces of textiles with water.
Water Treatment Industry. Fengbai sodium gluconate for sale has excellent effects of corrosion and scale inhibition, so it is widely used as a water quality stabilizer, for example, as a series of processing agents for circulating cooling water systems in petrochemical industry, low pressure boilers, and cooling water systems for internal combustion engines.
Chelating Agent and Cleaning Agent. It can be used as a chelating agent for cement, plating and alumina dyeing industries. Of course, it can be also used as special cleaning agent for steel surface and glass bottles.
Food Industry. As a kind of food additive, food grade sodium gluconate can used as a substitute for salt , as well as improve the flavor of food.
Pharmaceutical Industry. It can adjust the acid-base balance in the human body to restore the normal function of nerves.
Advantages of Fengbai Company