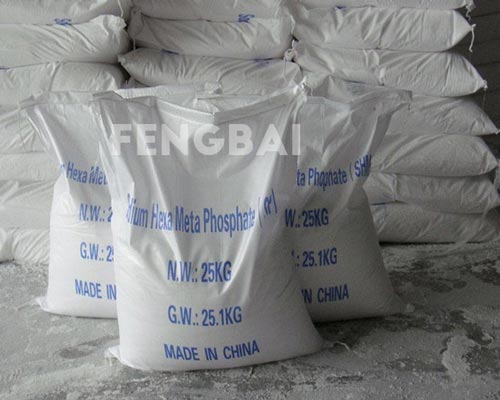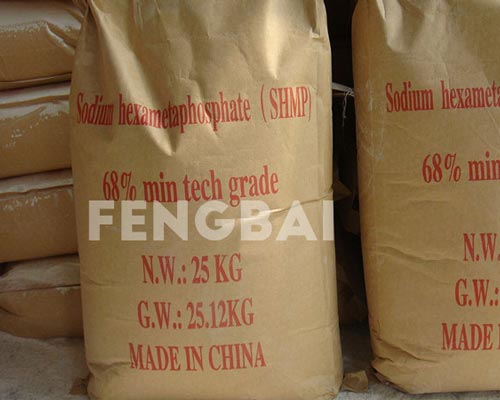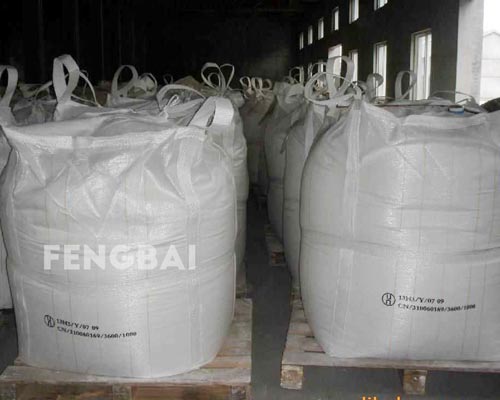 Sodium Hexametaphosphate(SHMP), the white powder in appearance, is easily soluble in water but insoluble in organic solvents. It has strong hydroscopicity and can absorb humidity from the air which can cause the product to turn pasty in form. It may form soluble chelates with metal ions such as Ca, Ba, Mg, Cu and Fe; More importantly, it is a fine agent for water treatment. If you are looking for SHMP chemicals, please contact Fengbai online.
Uses of Sodium Hexametaphosphate
1. It can be widelyused in oil field, paper-making, textile, dyeing, petrochemical industry, tanning industry, metallurgical industry and building material industry, it is mainly used as a water softening agent in solution for printing, dyeing, and boiler;
2. As a diffusant agent in paper making industry;
3. Used as slow corrodent, floating agent, dispersing medium, high temperature agglomerant, detergent and soil analytical chemistry reagent.
4. For food grade, it is mainly used as additive agent, PH adjusting agent and fermentation agent, and nourishment.
| | |
| --- | --- |
| Item | Industrial Grade |
| Total phosphate, as P2O5 % ≥ | 68.0 |
| Inactive phosphate, as P2O5 % ≤ | 7.5 |
| Water Insoluble Matter % ≤ | 0.04 |
| Iron ( Fe )%≤ | 0.03 |
| PH value (1% water solution) | 5.8—7.0 |
| Chain Length ≥ | 9 |
| Solubility | Qualified |
【Package & Storage】
Plastic-woven sack with polythene inner bag, net weight 25kg, 50kg or 1000kg;
Keep away from water or moisture, do not pile up the open air.
Why Choose Fengbai?
10+ years of experience in the water treatment chemical industry.
Owning the most advanced production workshops and technology.
Quality Certifications: ISO9001, SGS, HACCP, KOSHER, HALAL, etc.
Fengbai Company always try its best to provide the best products and the first-class services for all the clients.