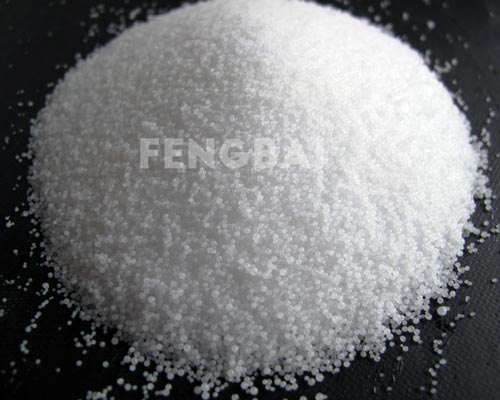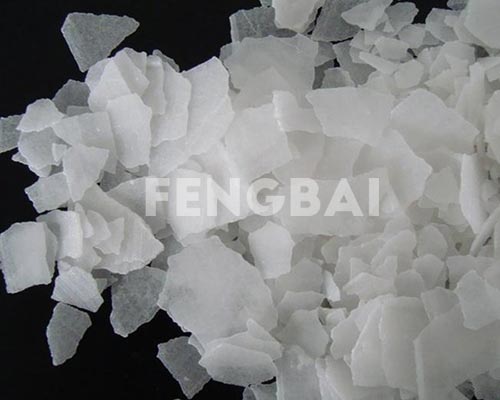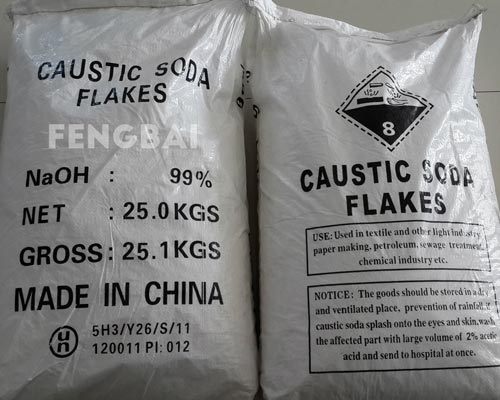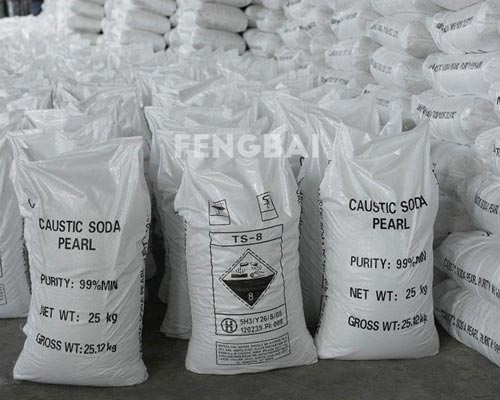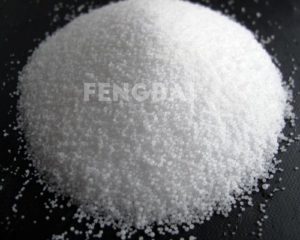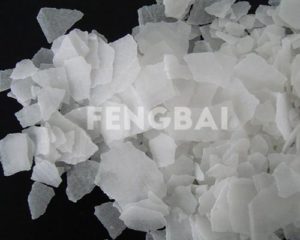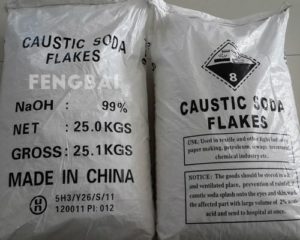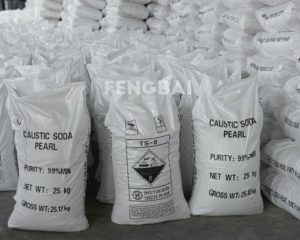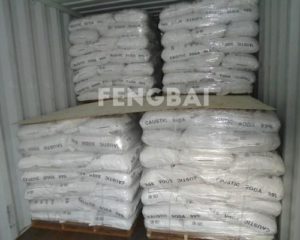 Product Name: Caustic Soda
Appearance: Pearls/Flakes
Sodium Hydroxide %≥: 99
CAS No: 1310-73-2
HS Code: 28151100
Molecular Formula: NaOH
Molecular Weight: 39.99707
Sodium hydroxide, commonly known as caustic soda, is an inorganic compound with a chemical formula of NaOH. It is a white crystal at room temperature, generally in the form of flakes or particles. It is easily soluble in water and forms an alkaline solution, which is highly corrosive. It has deliquescence, and it is easy to absorb water vapor (deliquescence) and carbon dioxide (deterioration) in the air, and hydrochloric acid can be added to check whether it is deteriorating.
Caustic soda has many applications in different fields, it is suitable for water treatment and softening, oil field drilling mud, petroleum product refining, sanitation, hygiene products. It can also be used as a raw material for the production of soaps, detergents, textiles and paper. In addition, it is also used as a pigment for acidity regulators, alkalis, impregnating agents.
Items

Caustic Soda Flakes

Caustic Soda Pearls

NaOH (Sodium Hydroxide)

99% Min.

99% Min.

Na2CO3 (Sodium Carbonate)

0.4% Max.

0.3% Max.

NaCl (Sodium Chloride)

0.02% Max.

0.02% Max.

Fe2O3 (Ferric Oxide)

0.005% Max.

0.005% Max.

Packing

25KG PP bag

26 Ton per 20'FCL

With pallet: 22 Ton per 20'FCL

Any package according to buyer's requirements.

25KG PP bag

28Ton per 20'FCL

With pallet: 25 Ton per 20'FCL

Any package according to buyer's requirements.

Storage

As a Class 8 corrosive substance, due to its corrosive nature, careful storage and safe production are required, eg protective equipment must be worn during handling and storage. Keep them in an airtight container in a dry warehouse.
The Main Applications of Caustic Soda
Industrial grade caustic soda can be widely used in papermaking, rayon, textile printing and dyeing, soap making, medicine, dyestuff, chemical industry, metallurgy, petroleum refining and other industries. It is also the main raw material for pesticides, tanning, organic synthesis, and electroplating industries.
Food grade caustic soda can be used as acid neutralizer in food industry, peeling agent for citrus, peaches, etc., as well as detergent for empty bottles and cans, as well as decolorizer and deodorizer.
In sewage treatment plants,
caustic soda can reduce the hardness of water through a neutralization reaction. In the industrial field, it is a regenerant for ion exchange resin regeneration. Sodium hydroxide is strongly alkaline and relatively soluble in water. Since sodium hydroxide has a relatively high solubility in water, it is easy to measure the dosage and can be conveniently used in various fields of water treatment.
Where to Buy Caustic Soda 99%
If you are looking for caustic soda manufacturer or supplier, Fengbai is a good choice for you. As a professional manufacturer in China, Fengbai has its own factory and raw materials, so we provide high quality caustic soda products and competitive prices for all the clients. 
All of our products have stringent quality certifications, such as ISO 9001, SGS, HACCP, KOSHER, HALAL, etc.
Fengbai chemical products have been exported to more than 30 countries, including Pakistan, Korea, Thailand, Vietnam, Malaysia, Singapore, Vietnam, Indonesia, Iran, Chile, Brazil, UAE, Saudi Arabia, Uzbekistan, Turkey, Mexico, Colombia, Bahrain, Israel, etc.