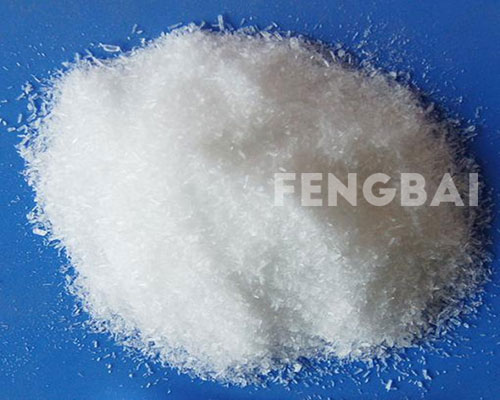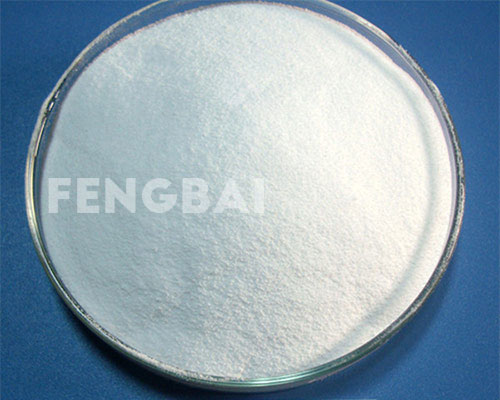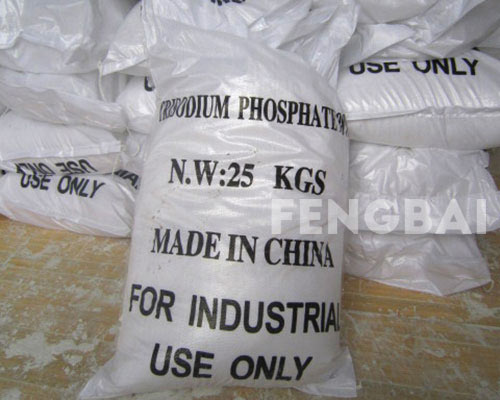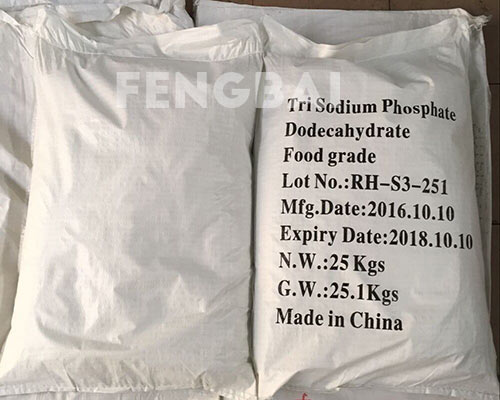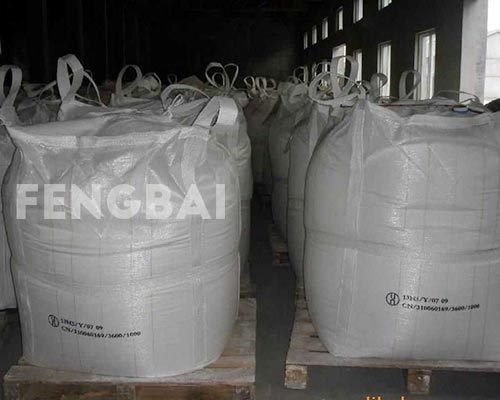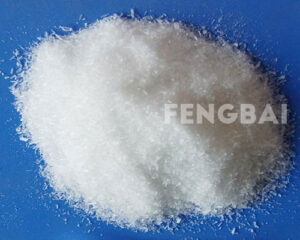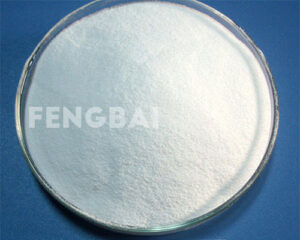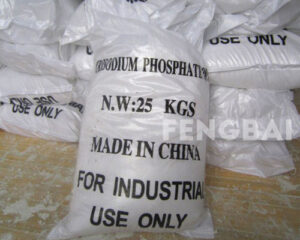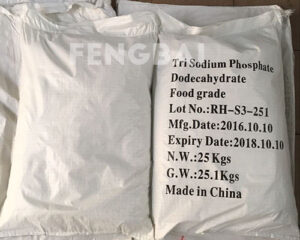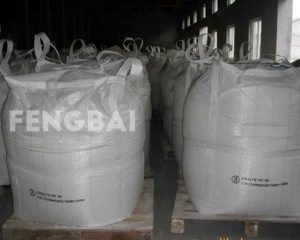 Name: Trisodium Phosphate
Appearance: White Crystal Powder
Main contents% ≥: 98
CAS NO.: 7601-54-9
HS Code: 28352910
Chemical Formula: Na3PO4.XH2O(X=0,12)
Trisodium Phosphate(TSP), the white or colorless crystal powder, is easily soluble in water but not in organic solution. Its water solution is alkaline. In most cases, TSP chemical is very suitable for the industrial and food industries. So it can be used as a cleaning agent, builder, lubricant, food additive, stain remover, and degreaser,etc. If you are interested in this product, please contact us online any time.
Items
TSP.12H2O
TSP Anhydrous
Main contents% ≥
98.0
 98.0
Content (P2O5)  ≥%         ≥%
18.3
39.5
Sulfate as SO4 % ≤
0.5
0.5
Water insoluble% ≤
0.1
0.1
Chloride as Cl% ≤
0.4
0.4
As w/% ≤
0.005
0.005
Fe w/% ≤
0.01
0.01
PH(10g/L) %
11.5-12.5
11.5-12.5
Package
In double layer bags of 25 Kg or 50 Kg or 1000 Kg net.
Uses of Trisodium Phosphate(TSP) 98%
Industrial Applications. It can be used as water softener, household chemicals, phosphate plating, solid color of printing and dyeing, fluxing enamel and leather degreasing.
Trisodium Phosphate in Food. In the food industry, food grade tsp plays a role of quality improvement, such as holding meat water, improving adhesive force in meat products to reduce the loss of nutrients in meat and to reserve tenderness in food processing but also for emulsification agents, nutritional supplements dosage, quality improver, surface preparation is edible alkaline materials, also used in the manufacture of refined and α starch, and used in food bottles, cans and other detergents.