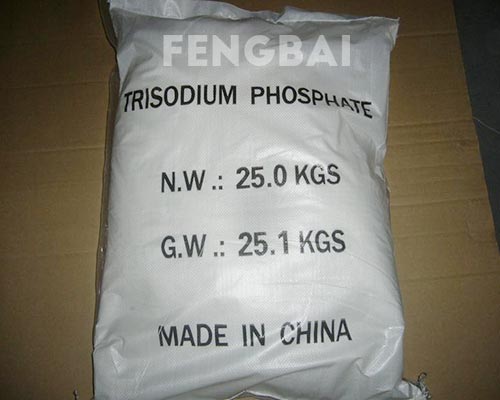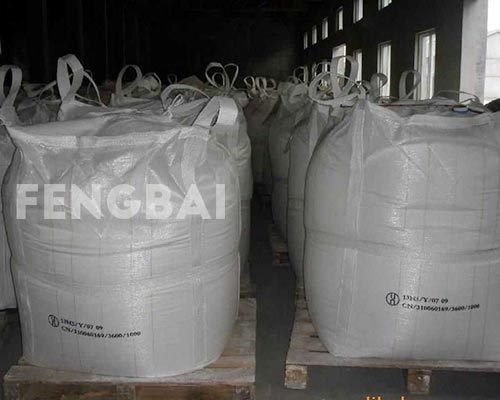 Trisodium Phosphate (TSP), white or colorless crystals powder, asily soluble in water but not in organic solution. Its water solution is alkaline. Fengbai TSP chemical can be used as a cleaning agent, builder, lubricant, food additive, stain remover, and degreaser. So it is very popular on the market.
Uses of TSP Trisodium Phosphate
Used as water softener, cleaning agent in electroplating, boiler compound, mental antirusting agent, dyestuff intermediate desiccant, sugar juice purifying agent, photographic developer, coagulating agent of rubber late, color fixer in fabric dyeing and flux in enamel ware manufacturing and so on.
Technical Specifications:
Items
Na3PO4 .12H2O
Na3PO4
Main contents% ≥
98.0
 98.0
Content (P2O5)  ≥%         ≥%
18.3
39.5
Sulfate as SO4 % ≤
0.5
0.5
Water insoluble% ≤
0.1
0.1
Chloride as Cl% ≤
0.4
0.4
As w/% ≤
0.005
0.005
Fe w/% ≤
0.01
0.01
PH(10g/L) %
11.5-12.5
11.5-12.5
Package
In double layer bags of 25 Kg or 50 Kg or 1000 Kg net.
Advantages of Fengbai Company
Many years of experience in the water treatment chemical industry.
Owning the most advanced production workshops and technology.
Quality certifications: ISO9001, SGS, HACCP, KOSHER, HALAL, etc.
Fengbai company always try its best to provide the best products and the first-class service for all the clients.