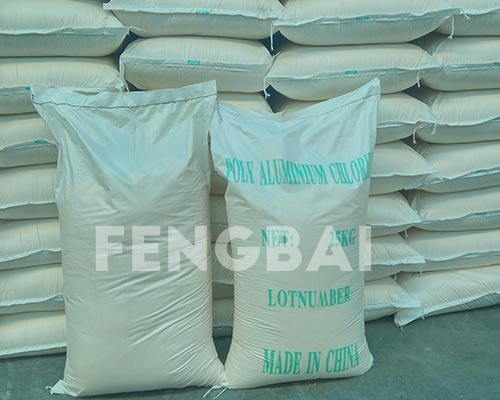 Properties of Poly Aluminium Chloride 30%
Poly aluminium chloride, also called PAC or polyaluminum chloride, is white or yellow powder. PAC is very soluble in water, so it has the features of wide applicable range of PH value, large granule and quick speed in sedimentation. More importantly, it is widely used in all types of water treatment. By the way, high quality PAC 30% from Fengbai factory with lowest price, welcome to buy online now.
What is The Use of Polyaluminium Chloride PAC?
PAC can be used as a flocculant or coagulant in water treatment or water purification, including drinking water, industrial waste water, urban waste water, swimming pool and paper industry. Busides, it can be also used in deodorants and antiperspirants. As the most professional manufacturer & exporter, Fengbai polyaluminium chloride for sale mainly has four types, they are PAC FB01, PAC FB02, PAC FB03, PAC FB04. But these PAC chemicals have different appearances and parameters. You can view them in the table below.
Item
Type
PAC FB01
PAC FB02
PAC FB03
PAC FB04
Standard
GB15892-2009
GB-T 22627-2008
Appearance
White powder
Light yellow powder
Yellow powder
Application
Drinking Water
Industrial Waste water
AL2O3 %
≥30
≥30
≥30
≥28
Basicity %
40-60
70-85
50-90
50-90
PH value (1% aqueous solution)
3.5-5.0
3.5-5.0
3.5-5.0
3.5-5.0
Water insoluble %
–
≤0.1
≤0.5
≤1.5
Pb, %
≤0.002
≤0.002
–
–
Hg, %
≤0.00002
≤0.00002
–
–
Cr PPPP6+PPPP %
≤0.0005
≤0.0005
–
–
Cd, %
≤0.0005
≤0.0005
–
–
As, %
≤0.0005
≤0.0005
–
–
Mn, %
≤0.005
≤0.005
–
–
SO42- %
≤1.0
≤3.0
–
–
Ammoniacal nitrogen %
≤0.01
≤0.01
–
–
【Storage & Packing】
They shall be sealed and stored in the dry and ventilated place to prevent from rain, high temperature and strong sunlight.
PP woven bag with PE lined bag (25kg/bag), PE bag (20 kg/bag) or 1000KG big bags.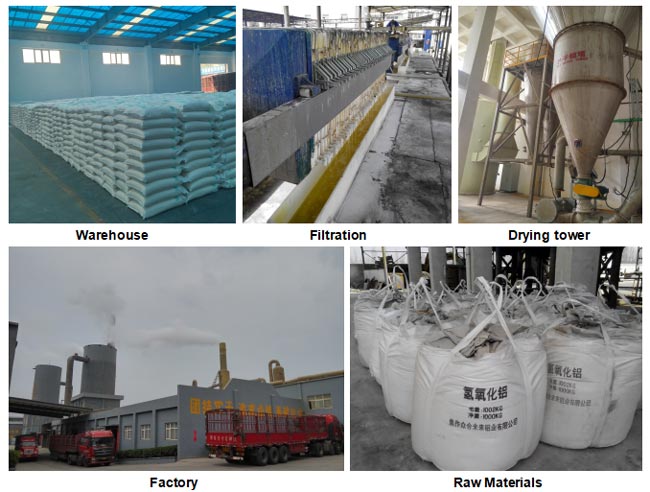 Where to Buy Poly Aluminium Chloride Powder?
If you are going to buy high quality poly aluminium chloride(pac), then Fengbai company is the best choice for all the customers. Henan Fengbai Industrial Co., Ltd. has been focusing on the research, production and sales of water treatment chemicals since 1999. In 2003, this company has established a polyaluminum chloride plant, and the annual production include 40000 tons drinking water grade PAC and 30000 tons of industrial water grade PAC. So far, these products have been exported to thailand, Vietnam, Malaysia, Indonesia, Iran, Singapore, Ecuador, Chile, Brazil, Egypt, South Korea, USA, etc. This is the reason why you must choose Fengbai company.