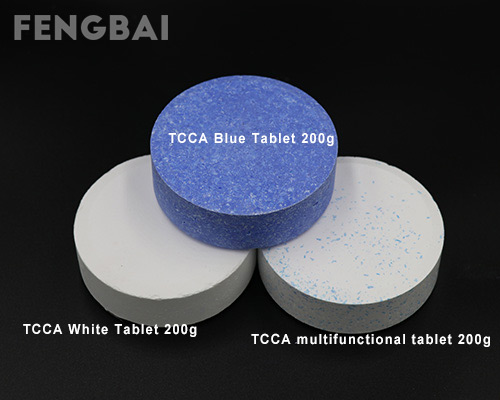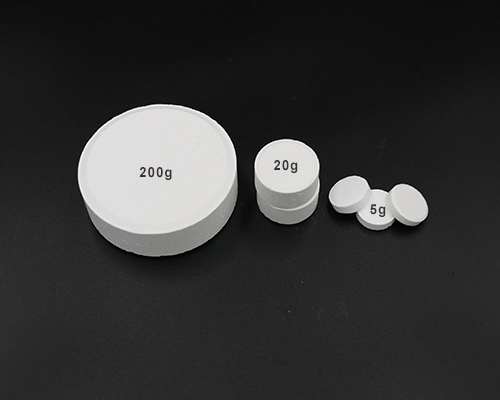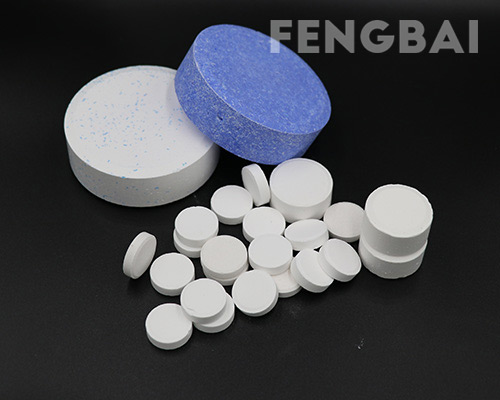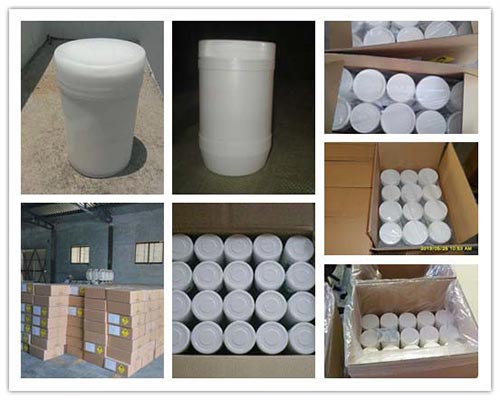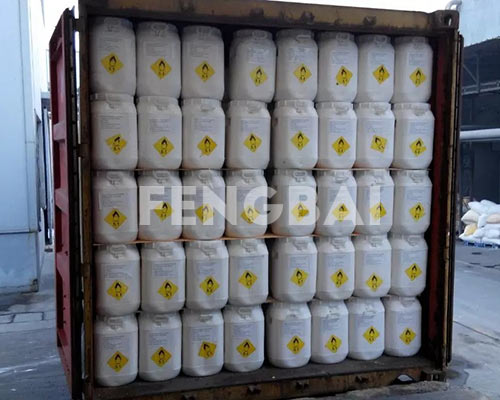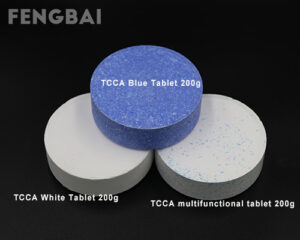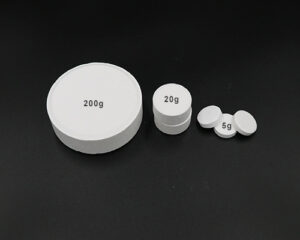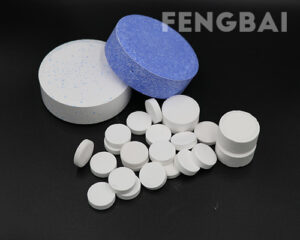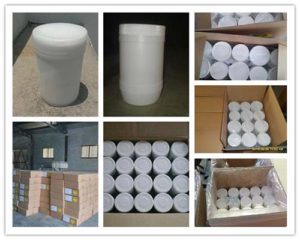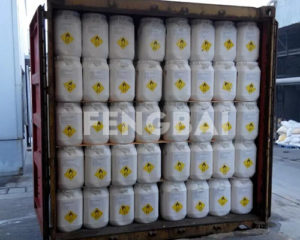 Product: Pool Chlorine Tablets
Appearance: White or Blue
PH: 2.7-3.3
CAS No: 87-90-1
HS Code: 2933.6922.00
Molecular Formula: C3CL3N3O3
Chlorine is the most widely used swimming pool disinfectant, and it can ensure the safety of swimming pools. But there are some differences between pool chlorine tablets and chlorine granules. In general, the use of chlorine granules is time-consuming, that's because you have to measure and estimate the correct dose. Compared with chlorine granules, chlorine tablets distribute chlorine into swimming pool water at a much more stable rate. Now it can be concluded that chlorine tablets for pools are easier to use. That's why they are good choice for you.
Fengbai pool chlorine tablets for sale with different effective chlorine content, such as TCCA 90 Chlorine Tablets and TCCA Multi-functional Tablets. Besides, we can customize the sizes of chlorine tablets according to different customers' requirements. Please check the following specifications and contact us online to get the latest price list.
| | |
| --- | --- |
| Item | TCCA 90 Chlorine Tablets for Swimming Pool |
| Effective chlorine content,% ≥ | 90 |
| PH,1% aqueous solution | 2.7-3.3 |
| Moisture,%≤ | 0.5 |
| Appearance | TCCA Chlorine Tablets Sizes: 200g/tablet, 50g/tablet, 20g/tablet, 10g/tablet,5g/tablet, 2g/tablet, 1g/tablet. |
| | |
| --- | --- |
| Items | TCCA Multi-functional Pool Chlorine Tablets |
| Effective chlorine content,% | 85-86 (can be customized) |
| PH,1% aqueous solution | 2.7-3.3 |
| CuSO4,%≥ | 2.5 (can be customized) |
| AL2(SO4)3,%≥ | 2.5 (can be customized) |
| Appearance | Tablet sizes: 200g/tablet, 20g tablet etc. |
Application of Pool Chlorine Tablets
Fengbai pool chlorine tablets can be widely used for swimming pool, drinking water treatment, cleaning the industrial circulating water.
It is also widely used as a disinfectant in many fields such as sericulture, animal husbandry, aquaculture, and epidemic prevention.
In industry, TCCA chlorine tablets can be used as a treatment agent for circulating industrial water, wool shrink-proofing agent or chlorinating agent, etc.
In agriculture, it can prevent plant diseases and insect pests, keep fruits and vegetables fresh, and be used as an insecticide for seeds and soil.
Fengbai - Professional Pool Chemicals Manufacturer
As a professional manufacturer and supplier, Fengbai has been specializing in the production and sales of various swimming pool chemicals with more than 15 years of experience. We can provide TCCA, SDIC and CHC pool chlorine tablets, chlorine granules and chlorine powder for all the customers. 
All of our products have passed strict quality management certifications, such as ISO 9001, SGS, HACCP, KOSHER, HALAL, etc.
Factory direct sales with good quality and factory sales prices.
Safe package & fast delivery & shipping guaranteed.
Our main markets are located in Southeast Asia, Middle East, South America, Africa, Europe, etc.