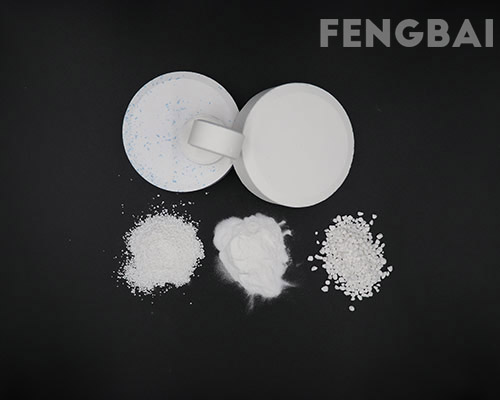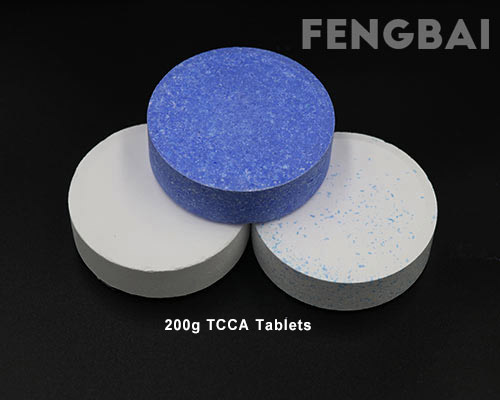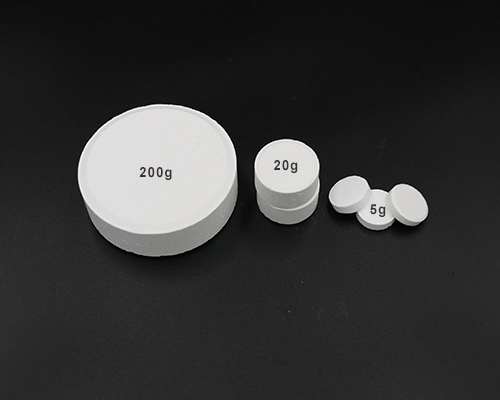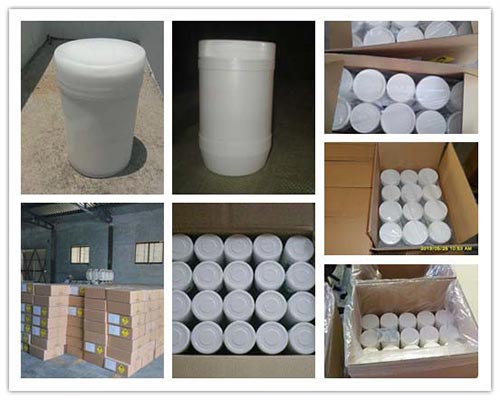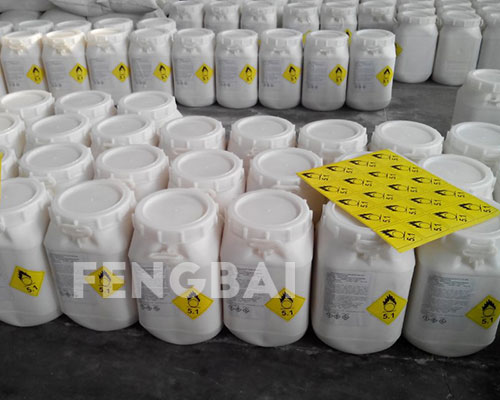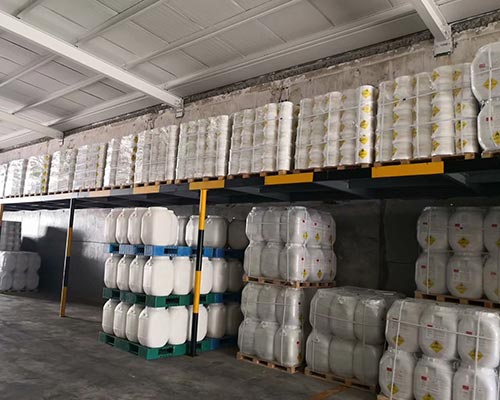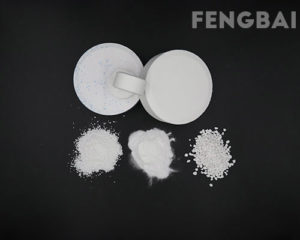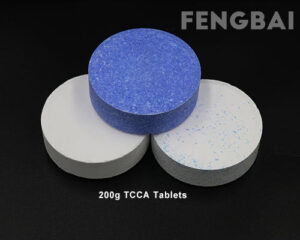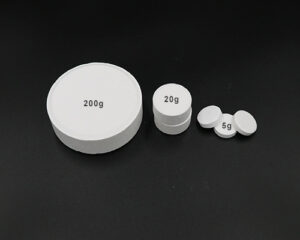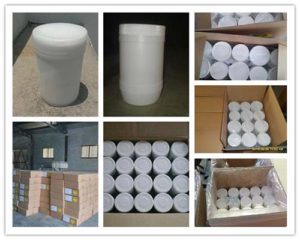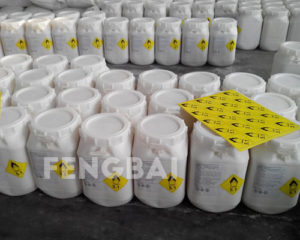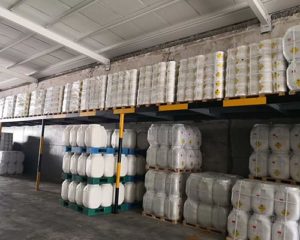 Product Name: TCCA 90
Appearance: Powder/Granular/Tablet
Chlorine Content,% ≥: 90
CAS No: 87-90-1
HS Code: 2933.6922.00
Molecular Formula: C3CL3N3O3
Trichloroisocyanuric Acid, also called TCCA 90, is used as disinfectant, bleaching agent and reagent in industrial synthesis. As a disinfectant, TCCA 90 for swimming pool can provide long-term effects in keeping your swimming pools free from bacteria and algae. And it has no side effects on skin, hair and eyes. As a kind of water treatment chemical, TCCA 90 chlorine has been proved to be a superior and more economical substitute. Especially in chlorination applications, it can better replace bleaching powder and sodium hypochlorite.
As a professional water treatment chemicals manufacturer, Fengbai always provides good TCCA chemicals, excellent service and competitive prices for all our clients. So if you are interested in our TCCA products, please contact us to get the latest price online. The following are our product specifications and custom packaging.
Technical Specifications of TCCA Chlorine
Item
TCCA Chlorine 90 Powder/Granular/Tablets

Effective chlorine content,% ≥
90
PH,1% aqueous solution
2.7-3.3
Moisture,%≤
0.5
Appearance
TCCA Powder
TCCA Granular sizes: 5-8 mesh, 8-15 mesh,8-30 mesh, 20-60 mesh etc.
TCCA Tablet sizes: 200g, 50g, 20g, 2g, 1g etc.
Storage

(1) Don't mix it with lipidic materials or acid  substances.

(2) Keep it away from fire and combustible materials.

(3) Store it in dry and ventilated place.

(4) Keep out of reach of children.
Items
TCCA Multi-functional Granular/Tablets
Effective chlorine content,%
85-86 (can be customized)
PH,1% aqueous solution
2.7-3.3
CuSO4,%≥
2.5(can be customized)
AL2(SO4)3,%≥
2.5(can be customized)
Appearance
TCCA Granular sizes: 5-8 mesh, 8-15 mesh, 8-30 mesh, 20-60 mesh etc.
TCCA Tablet sizes: 200g, 20g etc.
Benefits of TCCA Chlorine 90 for Swimming Pool Water Treatment
TCCA 90 can reduce algae growth, and it is available with 90% chlorine concentration.

TCCA is very stable, so it can r

educe chlorine loss during the day time.
The chlorine content of TCCA 90 is high, so it is easy to handle for large pools.
It dissolves slowly in water, it can continuously metered addition of available chlorine, especially in the form of TCCA tablets.
Main Applications of TCCA 90 Chemicals
TCCA 90 chemical can be used in water treatment, swimming pool water treatment, drink water treatment and algae removing of industrial circulating water.
It can be used in dishware disinfection, preventative disinfection of houses, hotels and public places, hygiene and diseal control in hospitals, and environment disinfection in fish, silkworm, livestock and poultry feeding places.
It can also be used in textile cleansing and bleaching, wool shrink resistance, paper insect resistance, and rubber chlorination, etc.
Advantages of Fengbai Company